Autographed Books
Want an autographed copy of one of my books?
Now it's easy. Just click on the cover of your choice, fill out the form and pay for the book and shipping. I'll sign it and mail it directly to you. No muss, no fuss.
He is currently an Associate Professor of medicinal chemistry at the same university. In dementia, DaTSCAN has been studied in one main study involving 288 adults who had been diagnosed with dementia with Lewy bodies or Alzheimer's disease, or another form of dementia. Your doctor should also do blood tests to check your liver, blood sugar, and your levels of some hormones like prolactin https://www.apotek24.org/. DELSTRIGO is contraindicated in patients with a previous hypersensitivity reaction to lamivudine.
Cheng AL, Qin S, Ikeda M, et al. It is not acutely effective and the prescribed dosage should not be increased. Other forms of estrogen and some of their brand names include diethylstilbestrol diphosphate (Stilphostrol), (Kestrone-5), (Estratab, Menest), (Ogen, Ortho-Est), and (Estinyl) among others https://farmaciaenlineasinreceta.org/. There are some people who will only take 2.
Authorgraphs
Huh? What's an authorgraph?
Well. If you purchased one of my books for your KINDLE, you can request an authorgraph. It's a specialty cover, signed by me, and delivered directly to your KINDLE! How cool is that? The best part…IT'S FREE!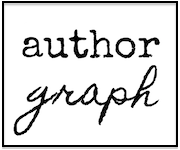 BOOKMARKS AND SWAG
Signed!
Want some signed bookmarks or swag signed by me? Simply drop me an email at info@seanhayden.org and say PLEEEEZ! I'll sign whatever I have lying around and mail it to you. No charge of course!