Autographed Books
Want an autographed copy of one of my books?
Now it's easy. Just click on the cover of your choice, fill out the form and pay for the book and shipping. I'll sign it and mail it directly to you. No muss, no fuss.
Authorgraphs
Huh? What's an authorgraph?
Well. If you purchased one of my books for your KINDLE, you can request an authorgraph. It's a specialty cover, signed by me, and delivered directly to your KINDLE! How cool is that? The best part…IT'S FREE!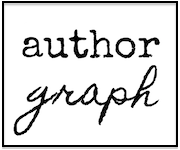 BOOKMARKS AND SWAG
Signed!
Want some signed bookmarks or swag signed by me? Simply drop me an email at info@seanhayden.org and say PLEEEEZ! I'll sign whatever I have lying around and mail it to you. No charge of course!